Hi everyone,
Just got back from the Dale Chihuly exhibit in Montreal and my love of glass has certainly not diminished. The show was fabulous and is on until October 20th at the Montreal Museum of Fine Art - I assure you, it is worth making an effort to see. 9 huge installations - over 10,000 pieces of glass and it took the team 16 days to assemble. I know "Not Chalet" but since he is the first non-Italian artist to ever work with the Masters in Murano - making an exception. Kind of - my sandbox, my rules. At least for todayLOL
I also had a Chalet "moment" outside of the exhibit - on the way to dinner, passed the Place Bon Adventure on Rue Sherbrooke and of course - Chantili, Chantili, Chantili sprang instantly to mind. Very cool to picture a Chalet truck arriving there with their pieces for distribution and sale in Montreal.
Here are pictures from the exhibit: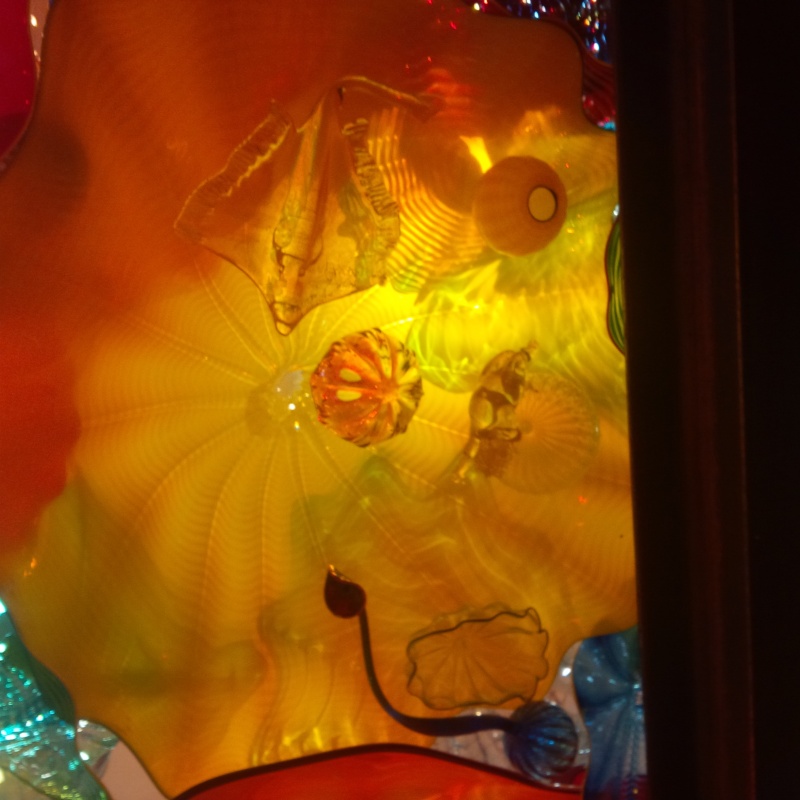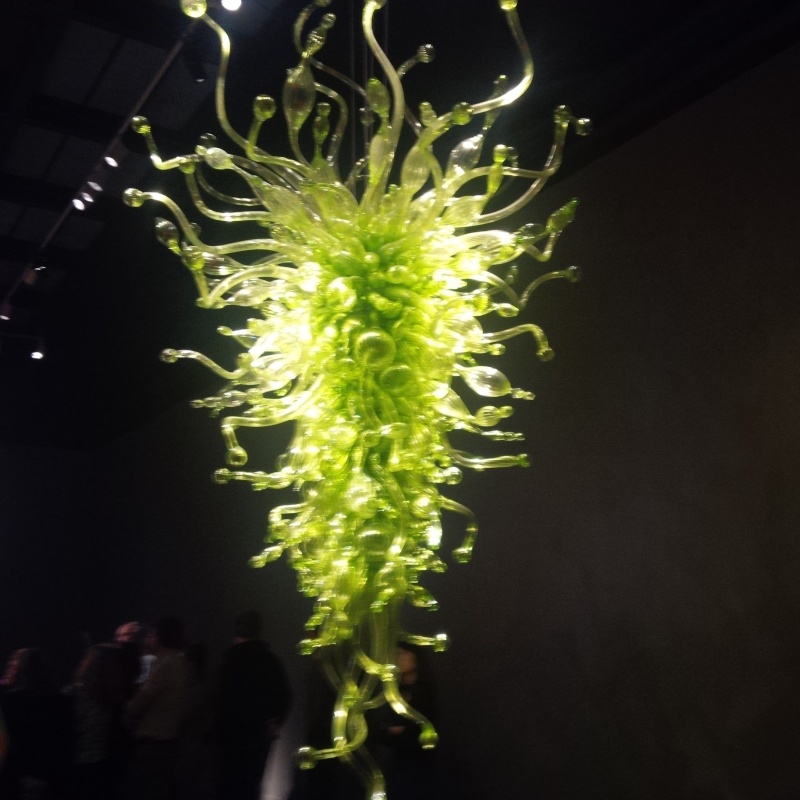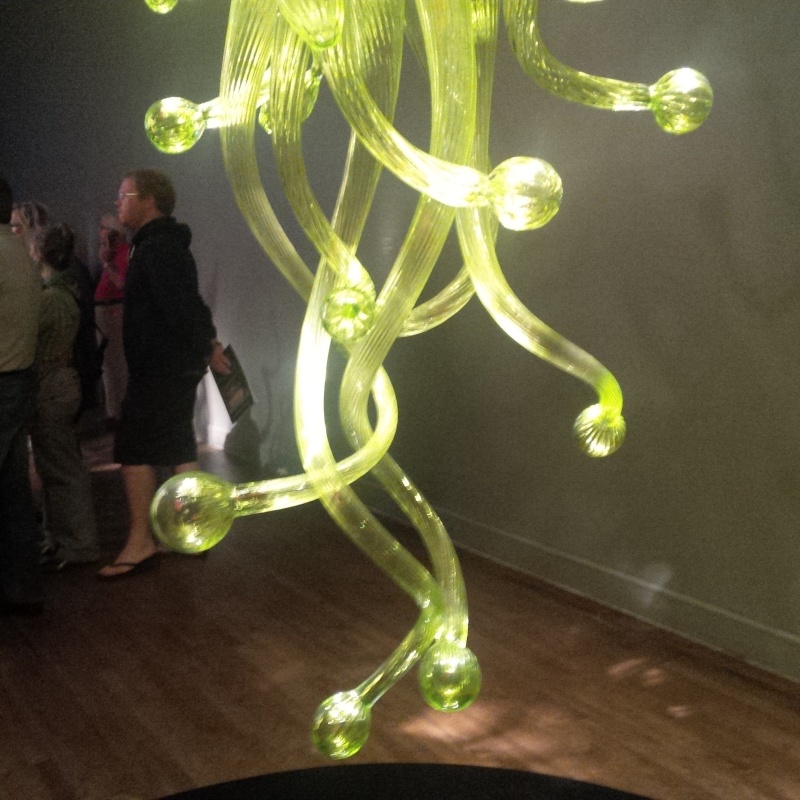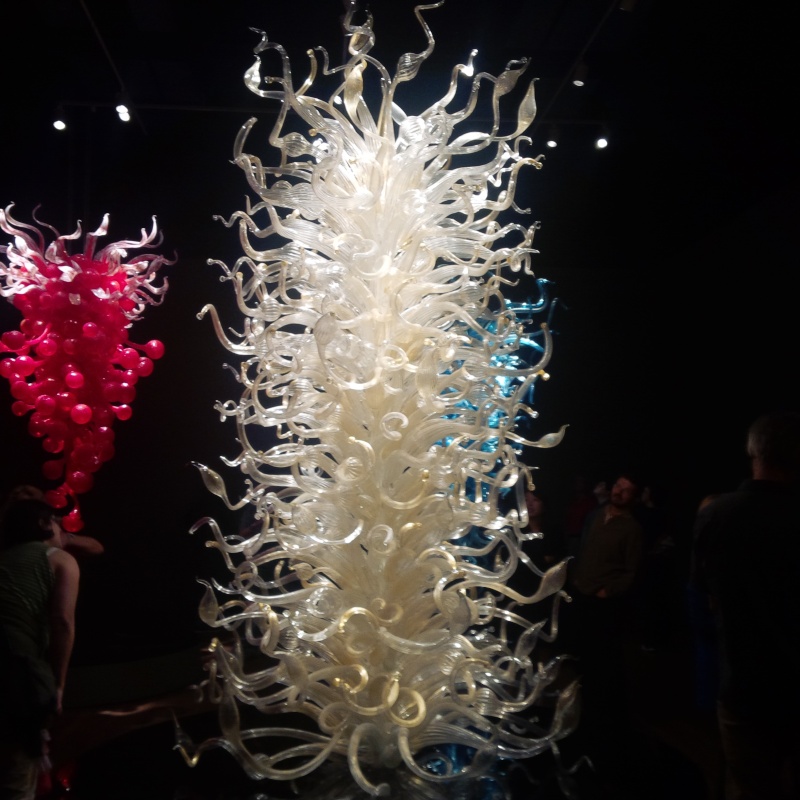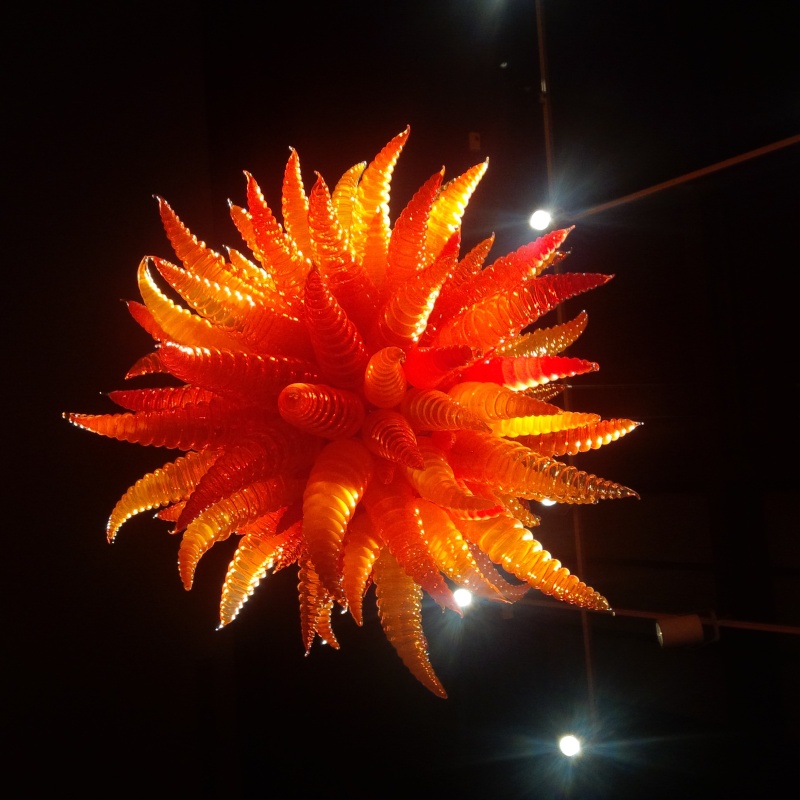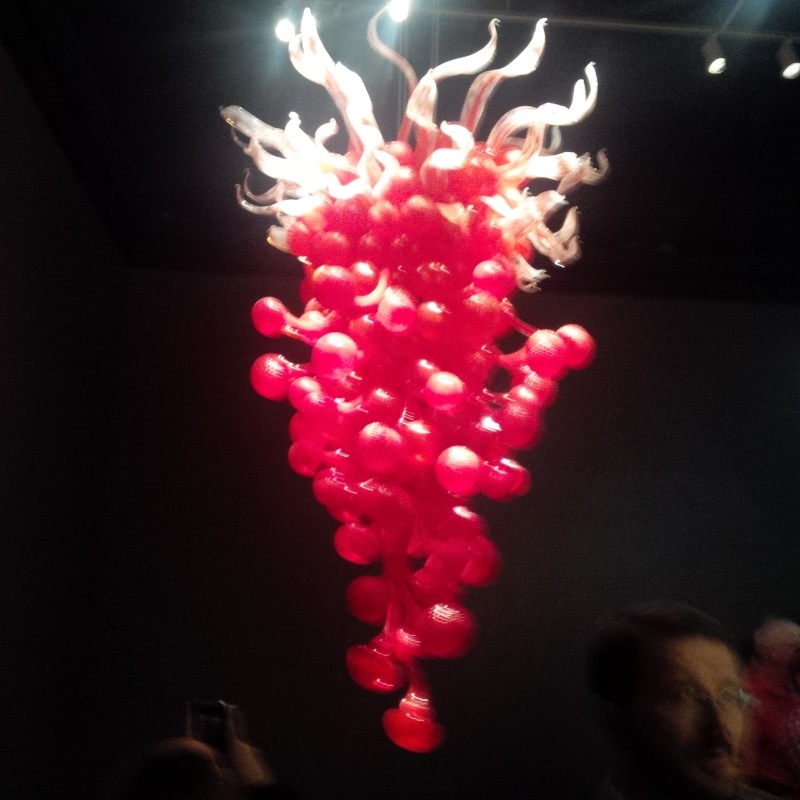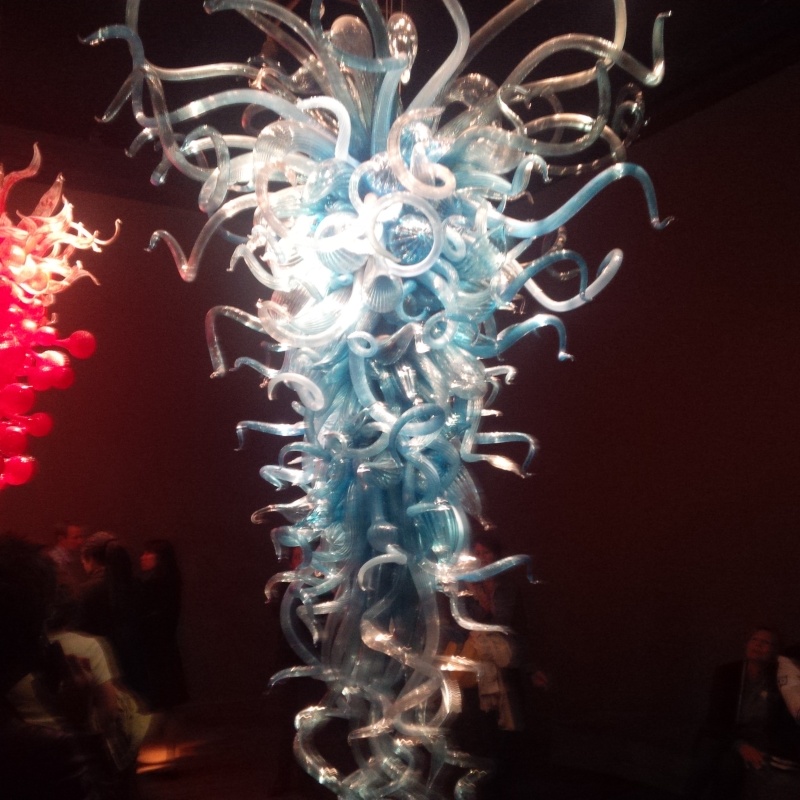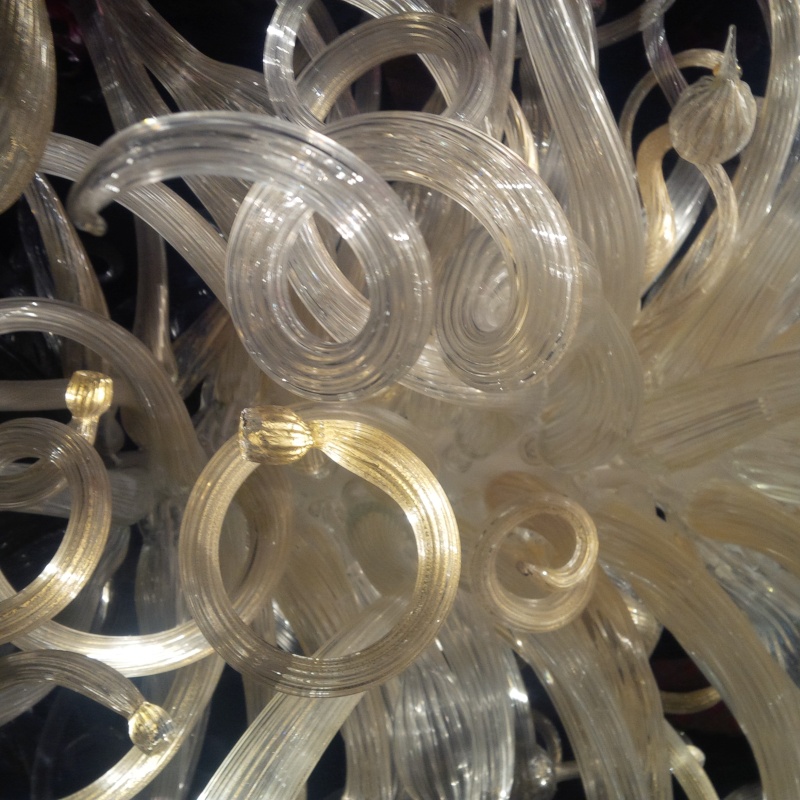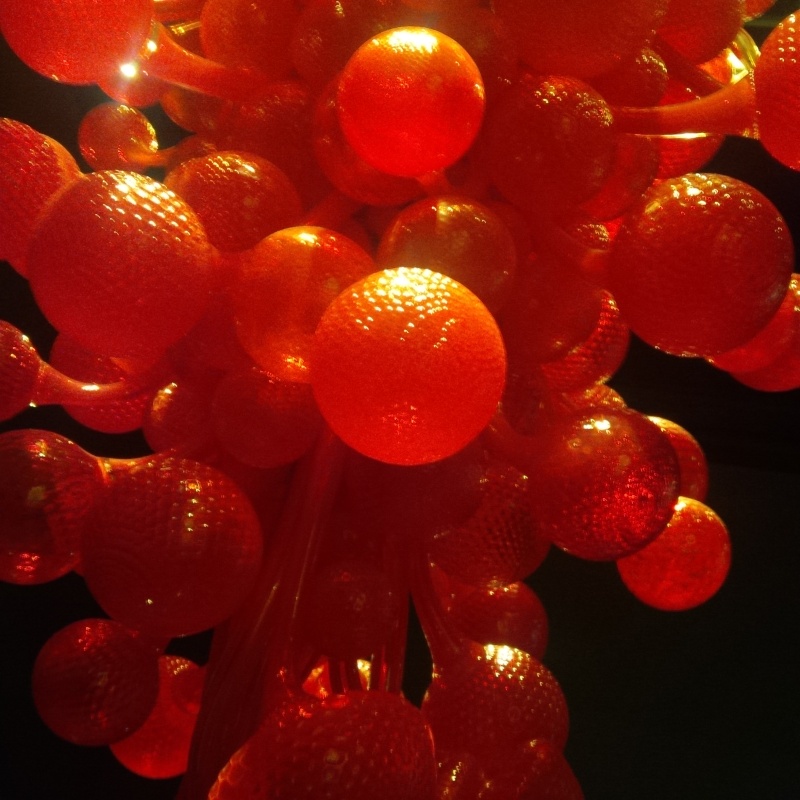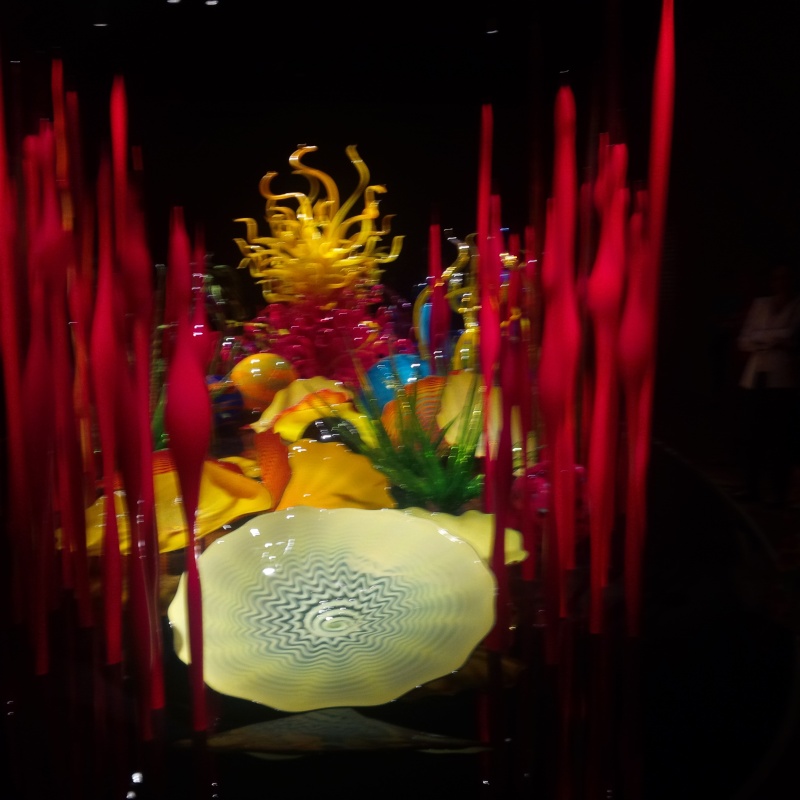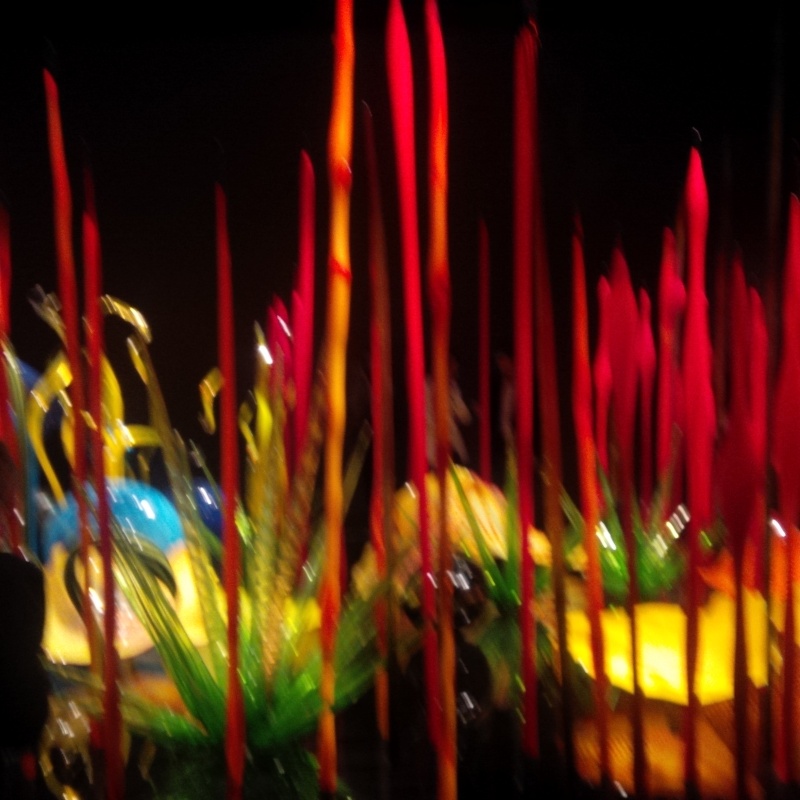 Will post some more later.
Deborah

deborah

Admin




Posts

: 654


Join date

: 2010-08-19



Hi Deborah,

Was at the show earlier in the summer - just freaking amazing. As were the prices of his pieces in the gift shop. I just kept smiling - you could buy a good used car or a piece of Dale Chihuly:) So - how many pieces did you buy as a souvenir? I settled for a puzzle and a book.

Great pics - hurry up and post the rest! It's like being there without the drive.

Annie B

AnnieB




Posts

: 15


Join date

: 2011-07-14



Hi there Annie,
To heck with the gift shop pieces - I went for the full installationsLOL Can you imagine!!!!!!!!!!!!!!!!!!! There were no puzzles left and I already have a Chihuly book so I got one of the show posters that was plaque mounted. It will look gorgeous in my shipping room which is lime green and orange.
My husband took some pictures of the pieces in the gift shop - will post them first here. Prices ranged from a low of $5,600.00 to almost $9,000.00. As Annie said, cost of a decent used car. And you can see how small the pieces are. Definitely table top or shelf display size.
Here is the next set:










I have one more picture to post - it is of the outdoor installation. An absolutely massive "sun" tower that was designed especially for this exhibit. Have to go find it.
Deborah
Last edited by deborah on Mon Sep 09, 2013 10:34 am; edited 1 time in total (Reason for editing : spelling mistake)

deborah

Admin




Posts

: 654


Join date

: 2010-08-19



Hi again,
As I said - spectacular:

Deborah

deborah

Admin




Posts

: 654


Join date

: 2010-08-19



Hi again,

So what were your favs? Mine was the ceiling. did you stretch out and spend some time there?

annie

AnnieB




Posts

: 15


Join date

: 2011-07-14



Hi,

Loved the outdoor sun tower, could have stayed forever in the chandelier room and loved the reeds and driftwood. Also loved the one boat filled with the spears and other odds and ends. The garden was also just so incredibly beautiful and so detailed. The floats were beautiful but didn't move me. Stairwell Persians were okay, did not like the neon display (husband loved) and the last room with the pieces that were mottled and looked a lot like fazoletto vases were striking but again - didn't move me.

I did like the ceiling - I stayed for a while on one of the mats and was able to find the angels, the manta ray etc.

I guess my overall favorite was the orange horned chandelier. It was so gorgeous.

Deborah



deborah

Admin




Posts

: 654


Join date

: 2010-08-19



hey everyone,
Missed this installation. It was incredible - the contrast in colours and textures. Very simple and very effective. One of my favorites.

Deborah

deborah

Admin




Posts

: 654


Join date

: 2010-08-19



---
Permissions in this forum:
You
cannot
reply to topics in this forum