Hi everyone,

Recently I acquired 2 very significant pieces of Chalet - a very, very early piece and a piece from the last year of their production. I had them photographed together as think they sum up Chalet's history very succintly. Take a look at the home page slideshow - the pedestal fish really illustrates the glass Chalet was producing before they decided to target a Canadaian market. It is very "Murano". Interestingly eonough, not only does it bear the large black Chalet label but the base is marked with the Eaton's etching. And weirdly - I got it from a seller in Omaha, Nebraska (home of Riekes Crisa). Again - atypical Chalet marked Eatons. I have not had a chance to show the artists and will as soon as possible and see what they can tell me.

The photo is from a 1962 newspaper article just as Chalet was gaining momentum. Would I ever love to find a Madonna! Anyways, the base in the double animal figurine is just like the fish so that helped me date it.

The "hand moulded" owl also bears the black Chalet label and is signed Chalet Canada on the base. I am unable to get a picture of the signature as the glare from the crystal just obliterates it. Mario Panizzon had loaned a crystal moulded mushroom for the exhibit and I have spoken to a collector that has 3 of these owls in a row. The artists groaned when they saw the moulded mushrrom piece - they were not fans as although these pieces were termed "hand moulded", the artistry needed to produce them was not challenging. At this point in the company's history, Chalet was desparately searching to find products that were in the same demand as the free form stretch pieces had commanded. By the early 70's the large crystal pieces had fallen out of vogue and had become too expensive to produce anyways. Chalet was also feeling pinched by their distributors - especially by the American Riekes. So they turned to these moulded pieces, the "ribbed" pieces (the Heritage Glass line) and promoted the "Canadiana Cranberry" line even more extensively. But, as we all know, these products just didn't capture the public's attention like the heavy free form.

Interstingly enough - both my kids (in their twenties) really like the owl - thought it really retro and I must admit it gave me "ookpic" and "troll" flashbacks. It is kind of cute.

Deborah
Last edited by deborah on Tue May 15, 2012 9:36 pm; edited 1 time in total (Reason for editing : spelling error)

deborah

Admin




Posts

: 654


Join date

: 2010-08-19



Cool pieces. That owl is really weird looking... great collector's item, but I probably wouldn't put it in my display... it's kinda scary.

chaletcollector




Posts

: 49


Join date

: 2012-04-18



Hello Deborah,

I am especially taken with these pieces but cannot get a close look at the details due to the quickly rotating feature of the slideshow - could you post a few stills here? Thank you. I looked for them in the "Shop" sections to examine more closely but was unable to locate them. May I assume that you are not listing?

Extremely interesting to see the start and end displayed like this - as you say, history in a picture.

Will

treckers




Posts

: 15


Join date

: 2011-07-13



Hi Will,
Sorry - didn't think about the flash on the slideshow. And you are right, these will not be listed - sorry.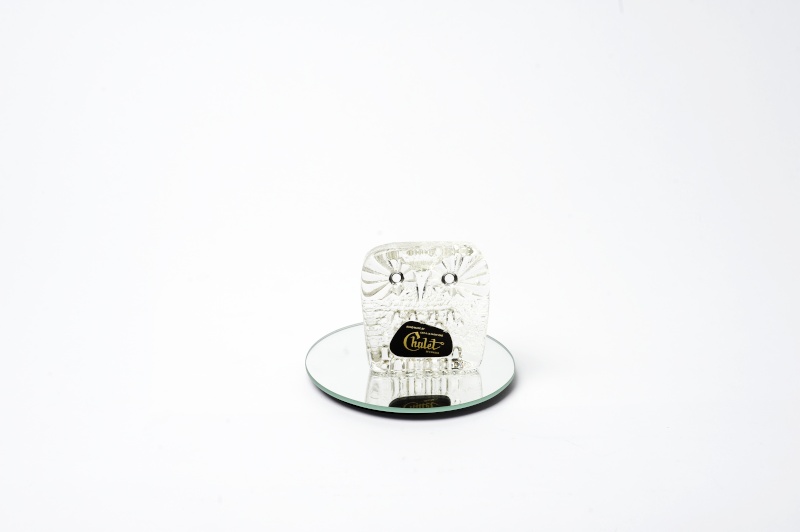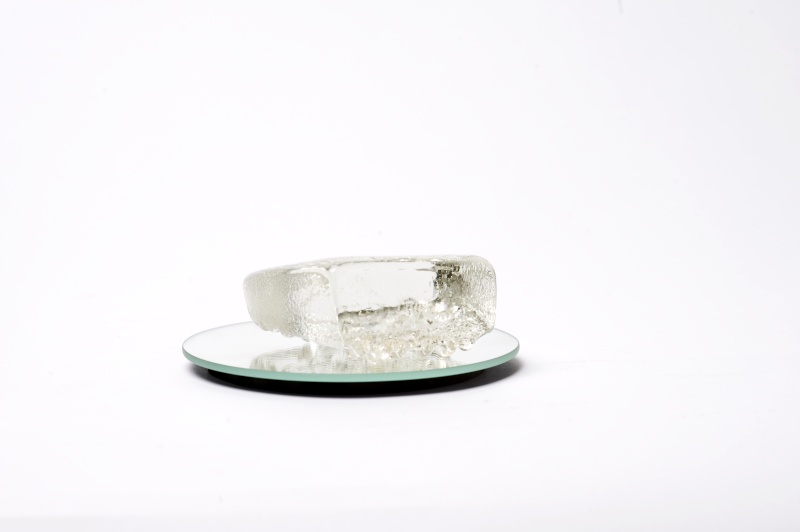 I included the picture of the owl's base - very hard to make out because of the crystal but since you guys know what to look for - it is visible.
Deborah

deborah

Admin




Posts

: 654


Join date

: 2010-08-19




Similar topics
---
Permissions in this forum:
You
cannot
reply to topics in this forum